Community for the Win!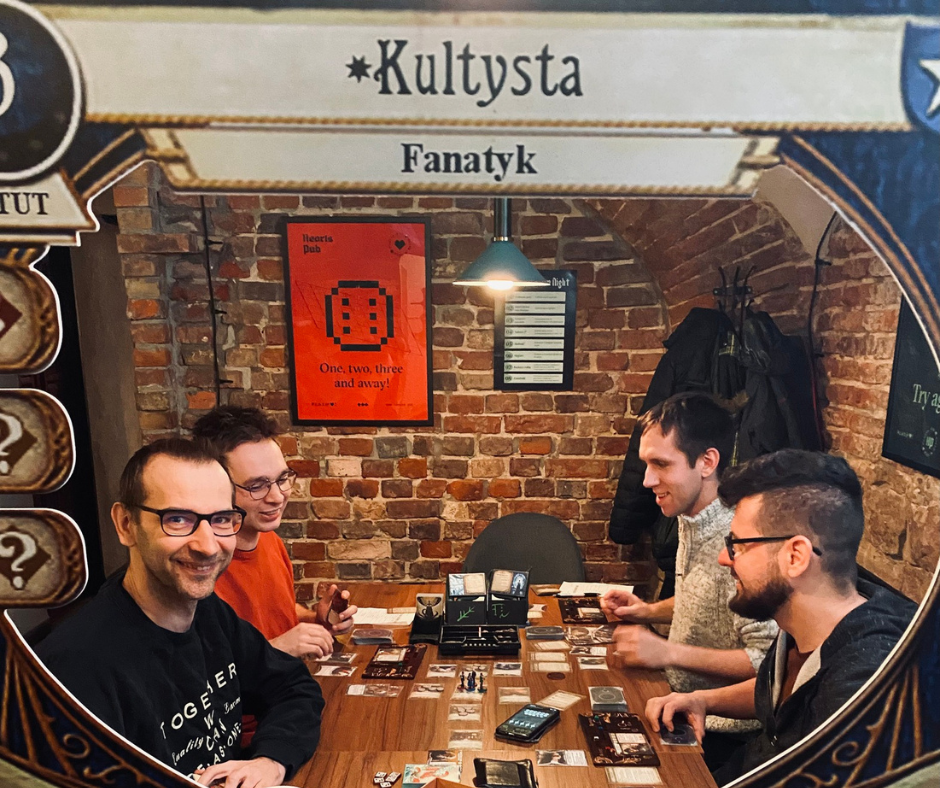 It's been more than a decade since I've participated in a tournament. Though attending conventions is my job, I usually work at the Portal Games booth at those events and don't have time to spend hours in competitions. Also, it probably doesn't befit someone working in the industry to fight for main prizes with other competitors. At some point in my life, I stopped competing in wargaming. I didn't join the fight for keys in Keyforge or road building in Catan. Tournaments are a thrill, a rush of adrenaline, but also a lot of frustration, when one of the competitors focuses too much on the prize and destroys the fun for everyone else, ignoring the rules of fair play. I haven't experienced all of this in years.
Last weekend, after my decade-long break, I took part in a tournament. I was stressed out, of course! But I packed my Arkham Horror LCG cards and went to the small, local tournament organized in a board game pub in the city I live in.
I was there almost anonymously, sitting among other players, not wearing a T-shirt with the Portal logo on my chest. I debated about decks and asked some questions about the rules. Sometimes I drew terrible cards, but also some freaking amazing ones. I passed and didn't pass the tests, planned my turns and actions, gained tournament achievements, and tried my best for my table to do well. I met amazing people (some of them even bigger fans of Arkham Horror LCG than me), learnt a couple of new tricks, started loving the game even more than I already did, and, most importantly, had a great afternoon.
So now I'm looking around my area, thinking about how much I'd love to participate in a Warhammer Battle tournament. Oh, how I'd love that…