The math didn't work out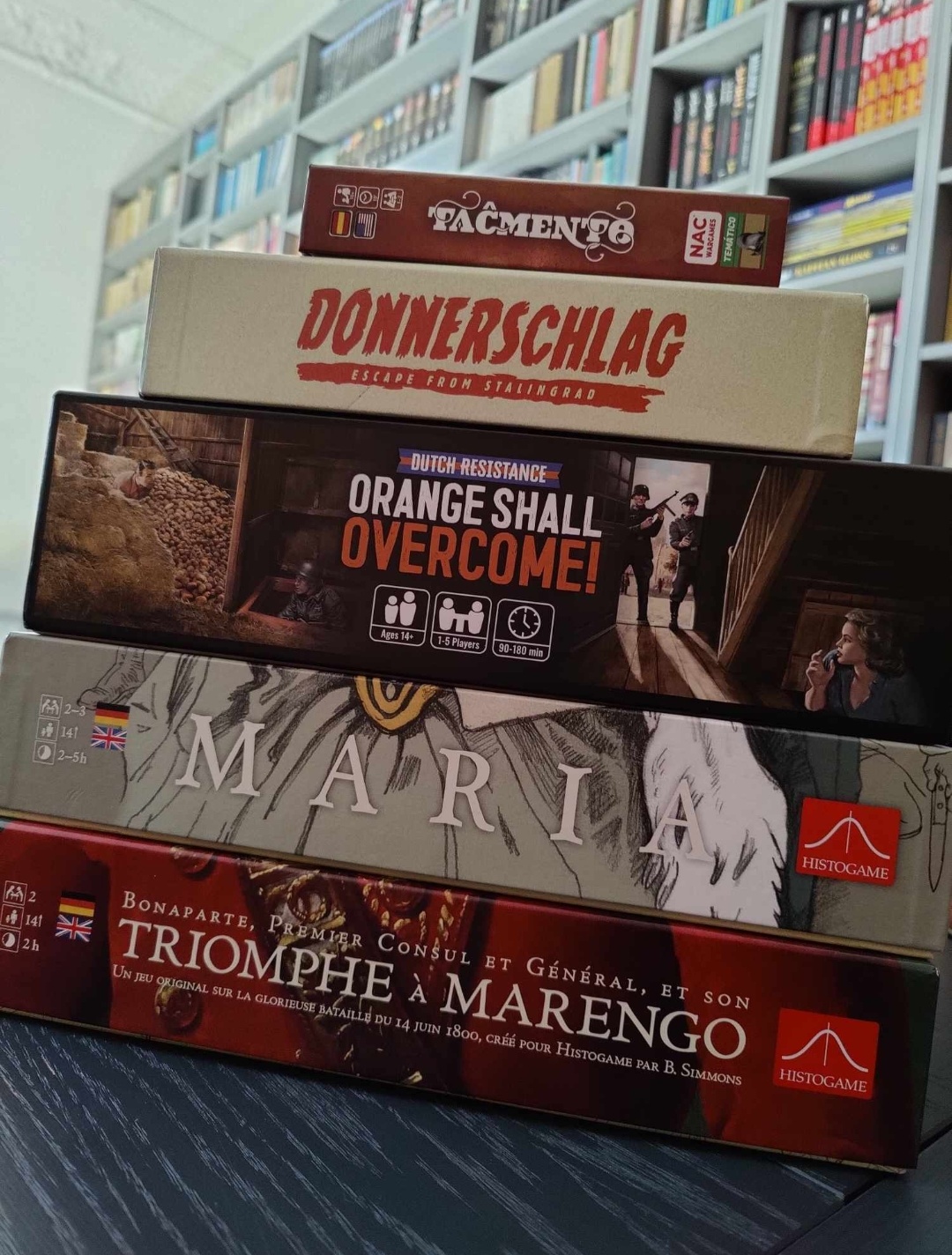 I have always been interested in war games. Unfortunately, I didn't play them much, as I was navigating through the realms of RPGs, miniature games, and, of course, modern board games. There wasn't enough time for war games. Additionally, I didn't have fellow wargamers.
So, every six months or so, I would treat myself to one game. Classics like Commands & Colors: Ancients or Manoeuvre found their way into my collection, and I was playing them maybe twice a year. I somehow justified it, telling myself that it made sense, that if the Annual Playthrough Coefficient was at a solid two, it was worth it.
Years passed, and the collection grew slowly but steadily. Eventually, I decided to seek out fellow war game enthusiasts actively. I looked around, chatted with some people, and step by step, I built a local group of war game enthusiasts. We became a regular group, and suddenly, occasional games every six months turned into three, sometimes even four games a month!
I'm finally playing war games!
Most importantly, though, I finally have an excuse to buy them! It now makes sense to watch all those vlogs, all those reviews, and all those rankings that tempt me with fantastic games! I'm off shopping!
There's not a month that goes by without adding another title to the collection. In April, it was Atlantic Chase about the war in the Atlantic, in May, Downfall of the Third Reich, a grand strategy game about World War II, and Inferno about the wars in Spain. In June, Mr. President about governing a country in times of crisis, and in July, Plantagenet about the Wars of the Roses. In August, Patria Libre about the revolution in Mexico, and so on, and so forth.
But how can I not buy them when math is on my side? How not to buy when the Annual Playthrough Coefficient jumped from a poor 2 to a strong 3.5? With 3 or more game nights a month, each game is played at least 3 times a year! You can see for yourselves that it's worth it, it's necessary, and the wife will understand and maybe even approve!
But of course, shortly after, everything came crashing down with a bang.
It crashed with a bang because my war game partners came to the exact same conclusions. They too, in their years of suffering from a lack of opponents, had refrained from buying, even though it was so hard to resist. They didn't expand their collection, even though the titles were as tempting as the devil. Finally, we had a war gaming group. All of us let go of the brakes at once.
And math didn't give us any leeway. None at all.
Four players buying one game each month means four new titles in our group. The team meets three or four times a month. The Annual Playthrough Coefficient, which started at a poor 2, plummeted to 0.875 and stubbornly refused to rise.
So, I decided to change my strategy. I am building a new group. I'm once again looking for players to play war games with me. But this time, I am smart. This time I'm looking for those whose wives forbid them to buy new games!