Time Travel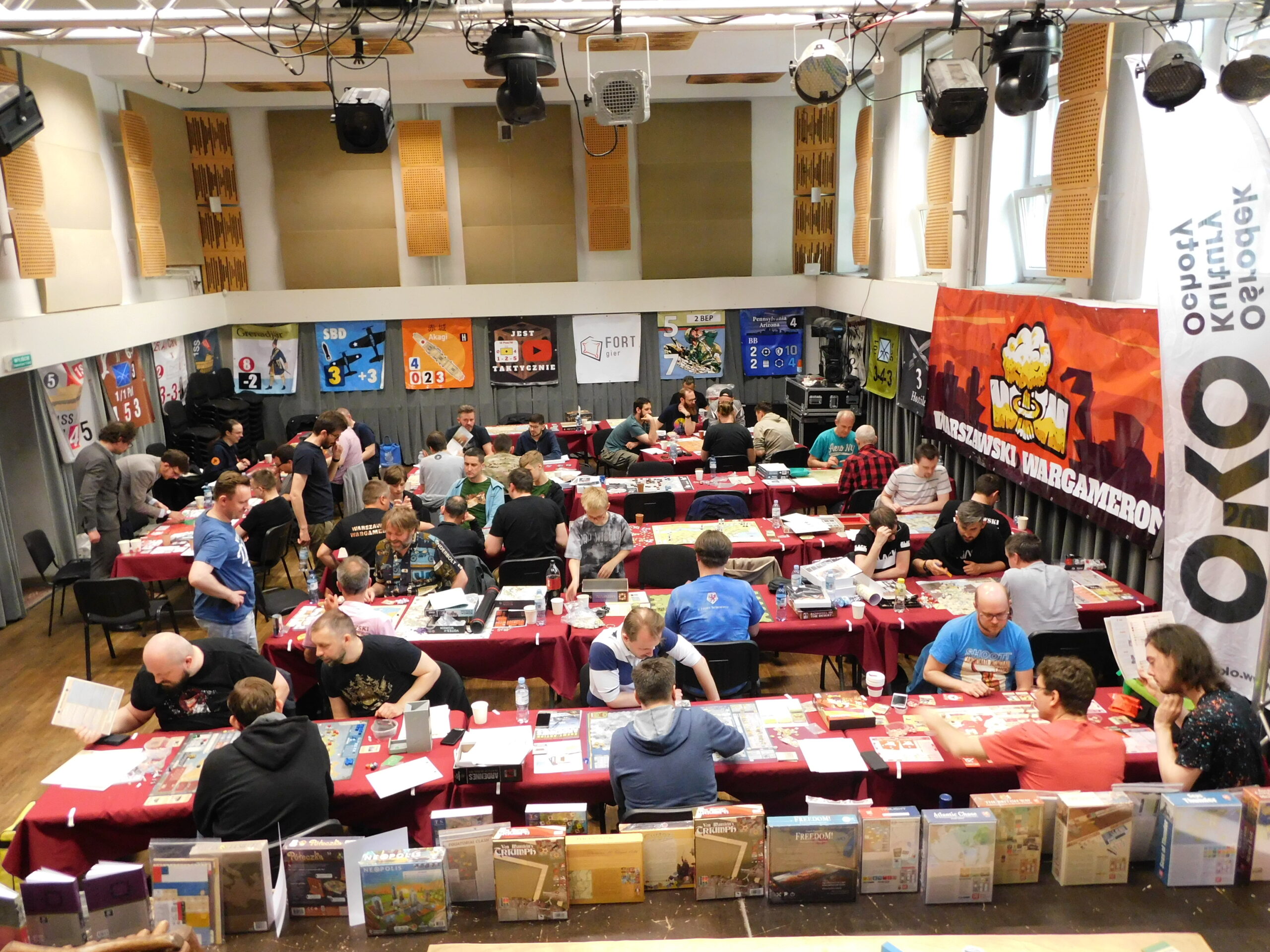 Small room, maybe 20 tables in total. Everything is well taken care of, with heart poured into literally every element. There are elegant red tablecloths, huge prints of game tokens decorating the walls, and a cafeteria offering free coffee, tea, and snacks.
This convention was made for fans, by fans. I stepped into the room, and immediately felt like I went at least two decades back. Back to all the events organized by fantasy clubs, to all the non-commercial conventions made with real passion. For fans, by fans.
I spent three days at Wargameron. Every minute there was priceless—it was like a time wrap. I left 2023 behind, and found myself in the years of my youth.
I mean… At what other convention would you see the main organizer strolling between the tables dressed in shorts and flip-flops, smiling from ear to ear, and eagerly explaining game rules to the participants?
What other convention not only has free admission, but also free coffee, tea, and cake? At what other modern convention would organizers show up at lunchtime with a massive cauldron of soup, three loaves of bread, a few rings of sausage, and share it with the participants?
At what other convention would you see a newly arrived person walking around the tables and saying hi to everyone before sitting down to play?
At what other convention would you see the publishers (Portal Games, Lucky Duck Games, TiS) and the guests (WojennikTV, Stół sztabowy) sitting anonymously with other players at the table, playing from dusk till dawn, without any VIP badges, unique aura, or special attention?
Wargameron is the best thing that has happened to me in months. It was a journey back in time, back to when everything was simpler. Back to when leaflets were printed on regular house printers, and when events were organized out of the love for community, not for money. Back when the trip to a convention was the only way to meet like-minded geeks. 
Thank you, Wargameron 2023.