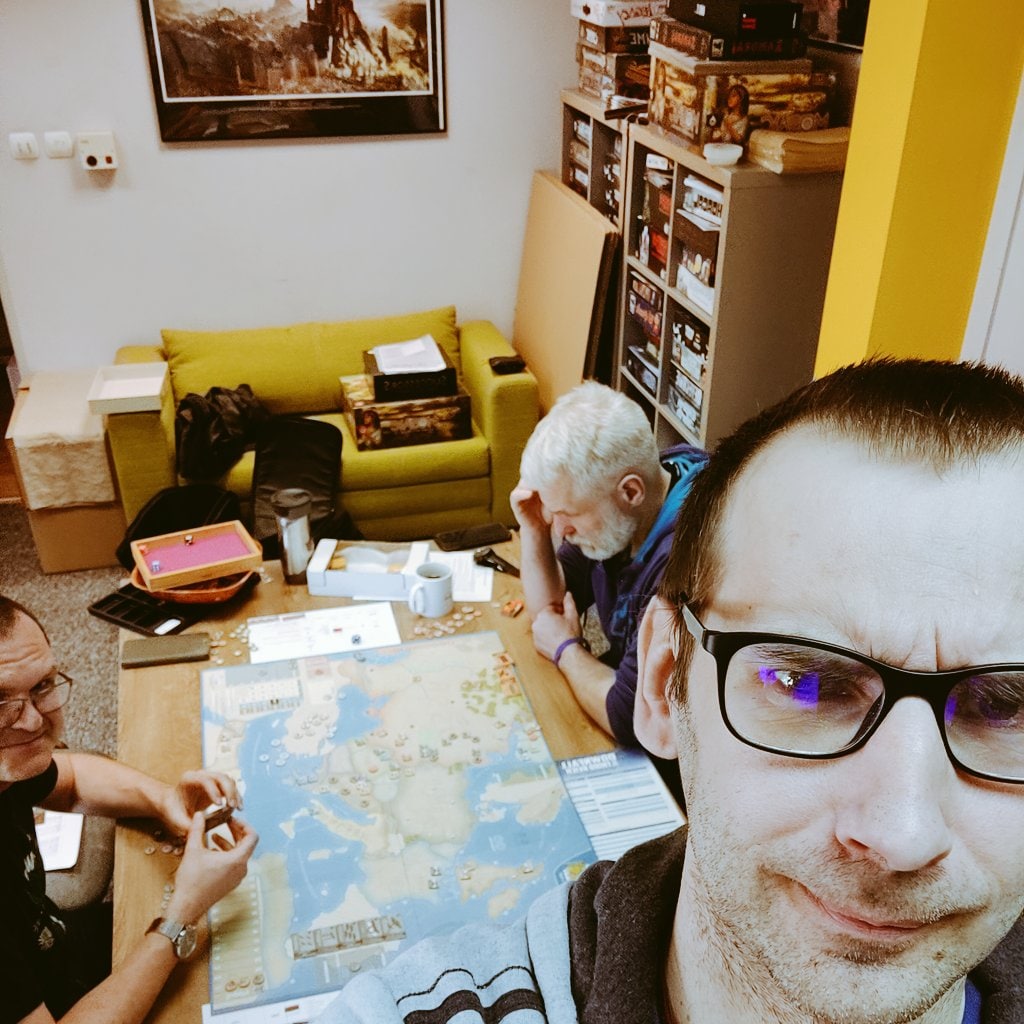 It had no right to succeed. Not that I wasn't curious or intrigued. I wanted it to be a great experience, but I just knew it was bound to fail.
Even before it all started, I said: "After 45 minutes, I will stop listening to the rules explanation. I have my limit of information absorption, and it's exactly 45 minutes."
And, of course, he didn't explain all the rules in 45 minutes. It took him another 15 minutes, but I stopped listening. I'm a wordy person—if I say I will process nothing more, I will process nothing more. I had to learn the rules of transporting ground troops with amphibious aircraft in practice when German soldiers landed on my shore in Plymouth.
Przemek, who was explaining the rules, wanted to make it easier for us. He prepared three A3 pieces of paper with tables describing the rules and actions of smaller factions in the conflict—Yugoslavia, Belgium, Greece, and a dozen other countries. Player's cheat sheet. On three A3 pieces of paper. For some people, it's helpful. For others, it's a reason for a heart attack before the game.