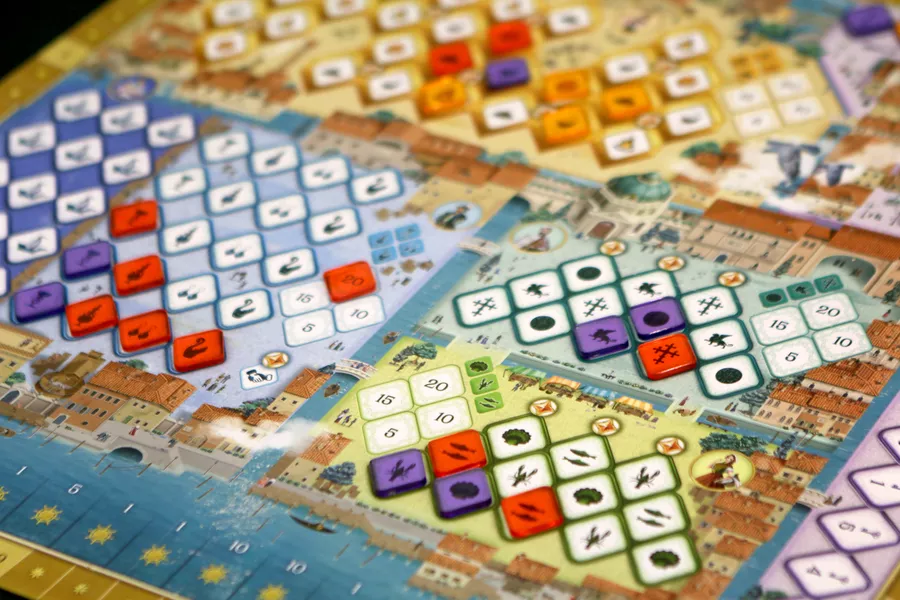 Ideas are nothing. Execution is everything. You heard this a thousand times already. You nod, you agree, but let's face it – do you really understand it? Do you know what exactly it means?
I'll give you an example. It's called Mille Fiori. It's been done by Reiner Knizia.
Mille Fiori has no single new idea in it. It's a well done family eurogame. Each year hundreds of games like that are published in Germany. Most likely Reiner designed it during a lunch break, between his other bigger projects. It's a simple play a card, put your piece on a board and score points. There are 4 unique areas on the board, therefore four unique ways of scoring. There is literally nothing new. I bet, and I am dead serious, most of you could play the game without reading a rulebook. I'll give you your cards, your pieces, and you'd start playing.